Women love to dress up and earrings are important accessories that she loves to wear all the time. There has been a surge in the purchase of diamond earrings in the market and earrings' latest designs are a craze with women of all age groups. We all look forward to a marriage, a party or a function that we want to attend and dressing up in the most gorgeous and stunning jewellery will make us look not only beautiful but also stunning. Why not wear the best diamond earrings to make a signature statement at any event. So if you love yourself you will surely gift yourself a pair of beautifully crafted earrings; then go online with Sirius Jewels Pvt Ltd or visit our exclusive stores and you will treasure your shopping experience forever.
Dainty Danglers
---
These exquisitely crafted dainty danglers are under the earrings latest designs segment. Most suited for a party, wedding, or corporate event these danglers will simply make heads turn. Choose from a wide variety of designs and styles that go with your face type and set to dazzle at any event, function or corporate party. Crafted from the finest quality diamonds these danglers will surely add value to your jewellery collection which you will cherish for many years. Make your shopping experience both enjoyable and memorable as these dainty danglers are not only reasonable but also pocket friendly. They are simply perfect and gorgeous.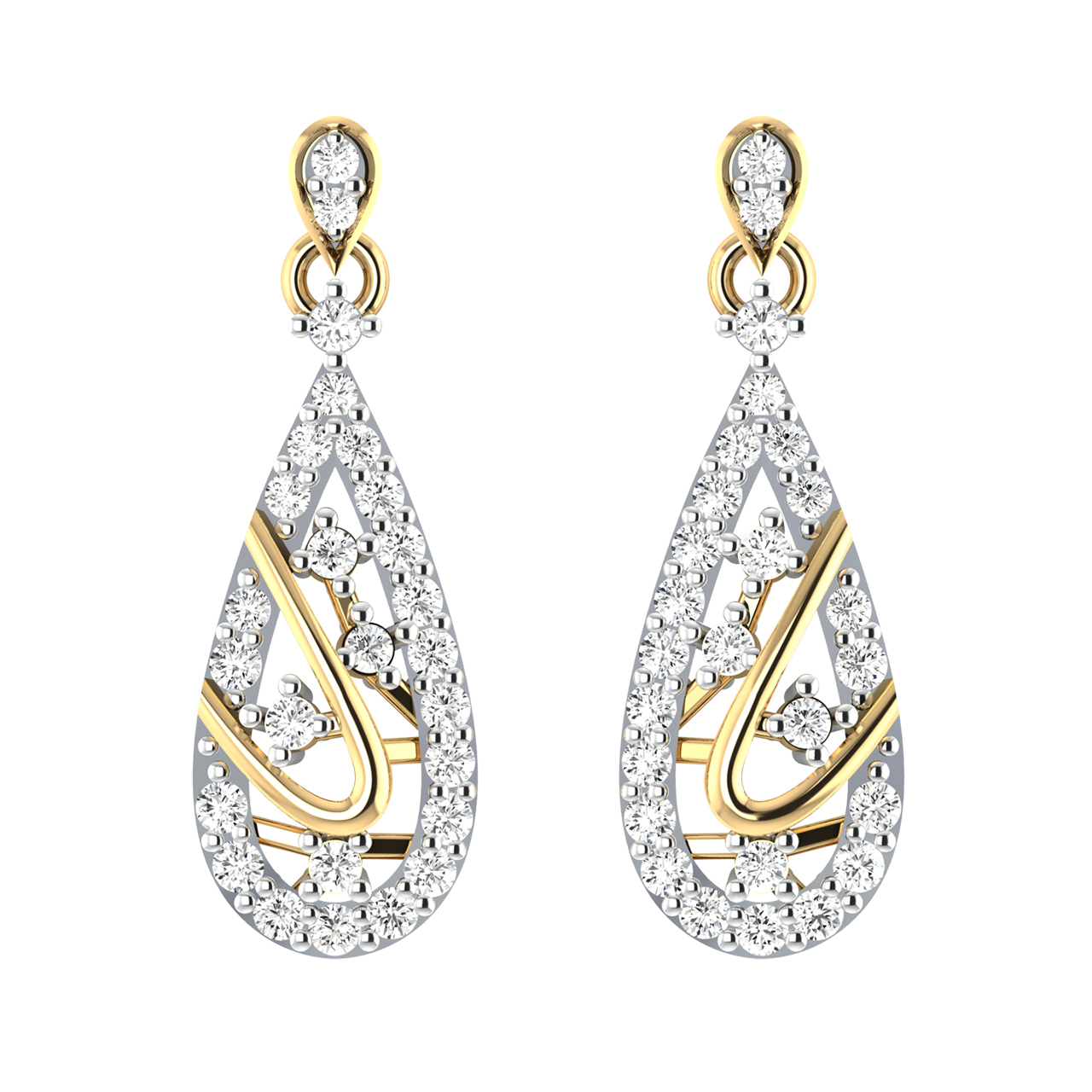 Stunning Studs
---
If you are the type who likes to sport a stud that makes you look both classy and dignified then checkout our amazing collection of earrings latest design at our store or browse through our delights online and enjoy the shopping experience. Suitable for parties, functions and corporate events these studs will simply make you dazzle. Reasonably priced and pocket friendly these stunning studs will simply blow your mind. Become a proud owner of another pair of stunning studs and add to your overflowing jewellery collection.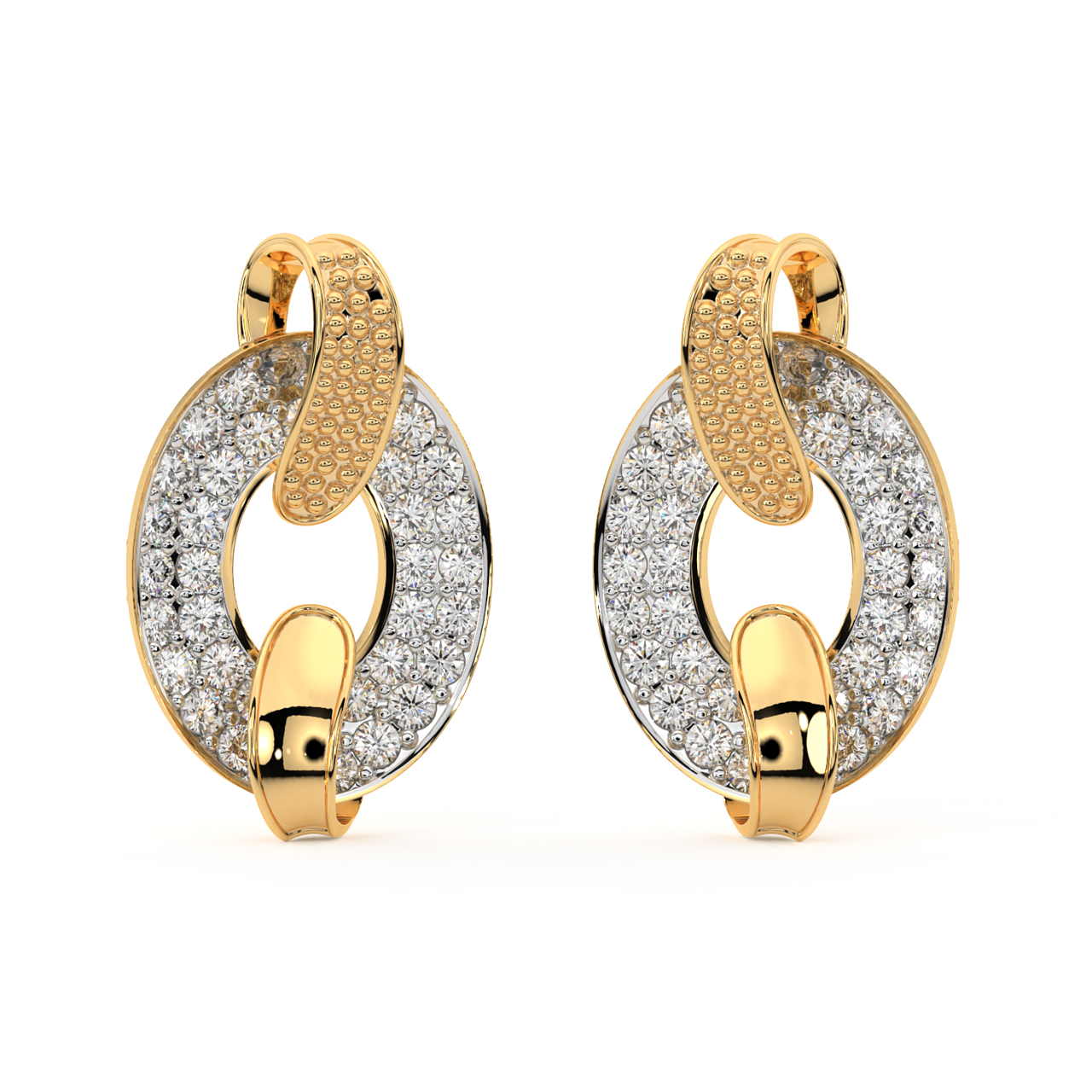 Mind Blowing Balis
---
Do you love balis then this collection is definitely for you. Check our latest introduction to these exquisitely carved pieces of Indian jewellery that will make you fall in love with The latest earrings designs in balis have been put together by our expert craftsmen and artist who have put in painstaking efforts to give you the best. Add another piece of unique jewellery to your collection and become a proud owner of these gorgeous-looking balis. Reasonably priced and pocket friendly these balis will surely make heads turn.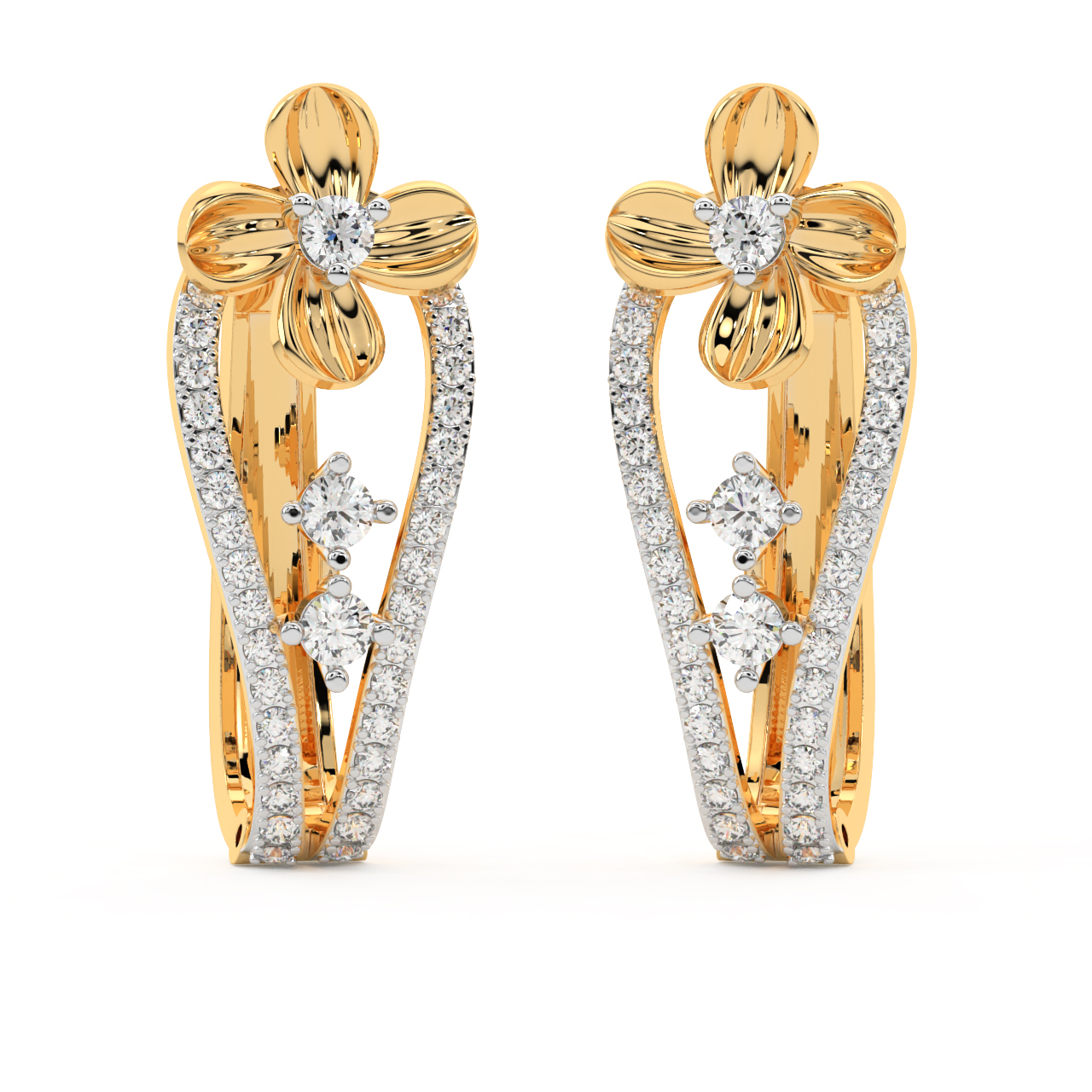 Stylish Hoops
---
These large and small circles of delights are a craze among the both young and older women as they not only look stylish and classy but makes the wearer look like a ravishing beauty. These stylish-looking hoops can be paired with Indian or western wear to make you look gorgeous. The designs and master craftsman will surely sweep you off your feet, as the designs are not only unique but also each piece is made authentically and exclusively for our valued clients. Reasonably priced and pocket friendly these hoops will surely melt your heart. Shop online from the comforts of your home or visit our store SiriusJewels.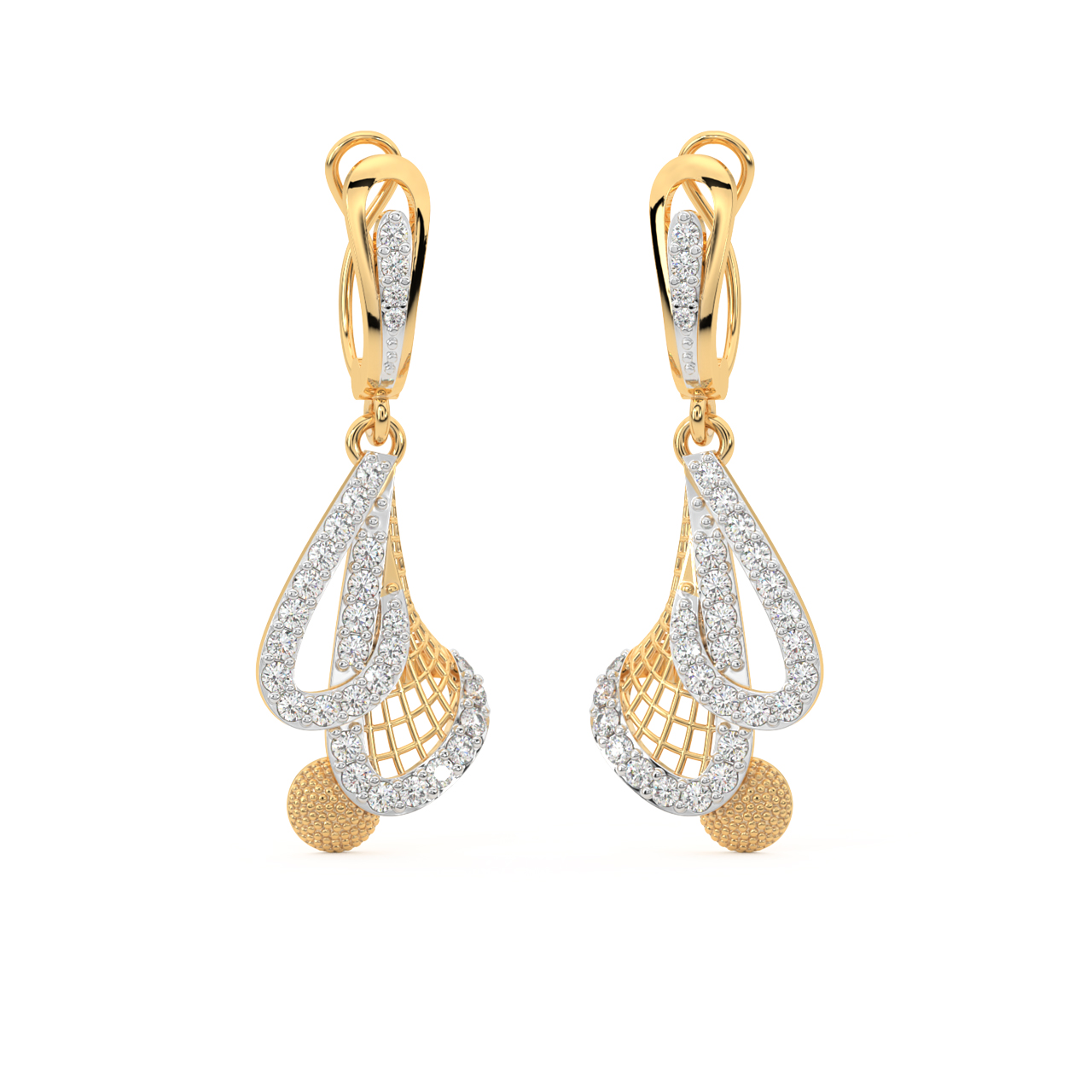 Beautifully Wired Beauties
---
The designs of these wired beauties look stunning as well as gorgeous. Set in small and medium-sized diamonds with the perfect cuts these earrings will make you look a class apart. Shop for them at our nearest store or go online for an ethereal shopping experience. These earrings can be paired with a designer silk saree or a gorgeous lehenga to make you look an absolute fabulous beauty. Perfect for the women of today as they want to try out the latest designs and styles. Reasonably priced and pocket friendly these earrings make for a perfect gift or make it a priceless collection in your precious jewellery box forever.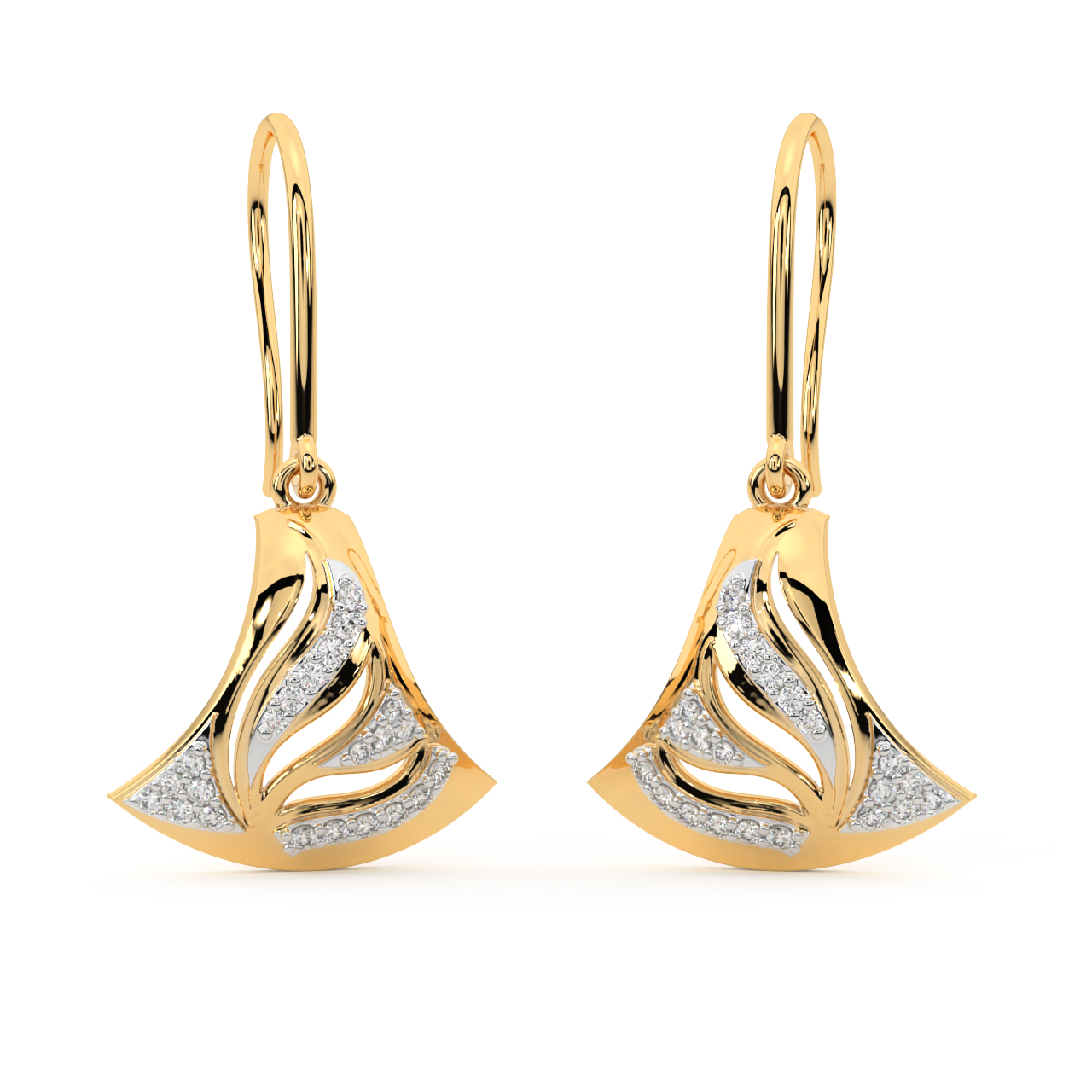 Want your jewellery collection to grow, then head straight to SiriusJewels as they have both variety and styles of earrings latest designs or order online from the comforts of your home and you will thank yourself for it. The jewellery industry is all set to grow in the coming years as there is a lot of demand for diamond jewellery in the market. So make diamonds your best friend as you will thank yourself for the wise investment.
---
---