Engagement is a commitment of marriage and spending the rest of your life with your partner-to-be. Getting engaged is the special and prominent feeling, and the perfect ring shape is like icing on the cake. Exchanging ring means you promise to her/him for respect, nurture, incredible and graceful life. The ring symbolized the promise of forever devotion and faithfulness to your merrier. From the olden days to these days meaning of engagement rings changed a lot.
Past 2 years we saw many ups and down in a pandemic period, nothing is steady except Love. Endless love and passionate engagement stay forever. Here are some exciting and incredible diamond ring designs for betrothal.
1. Heart-Shaped Diamond Ring
---
You never go wrong with heart shape ring. This ring is exquisite in trio heart, heart in the centre held in prong setting. Crafted in rich yellow gold, sophisticated white gold, and trending rose gold, glistening diamond rings add sparkle to your new beginning.

2. Flora Diamond Ring
---
Be the centre of attraction with floral ring designs representing love, friendship and loyalty. Beautiful and chic, this ring exhibits "good luck, adoration, and lasting happiness", moreover it is a very romantic and loving feature for your new journey.
3. Trio Spike Diamond ring
---
This gold spike ring is mesmerizing design with a trademark of three spike rings that elegantly at the head of the open-top ring. This diamond ring will fetch all good wishes for your voyage.
4. Diamond Ring for Couple
---
Confused about what to choose? Simple go with classy and sober couple ring for her/him. This gorgeous ring expresses your love for your partner.
5. Initial Engagement Ring
---
A symbol of endless love and emotions towards your batter-half-to-be, this is the best way to execute commitment to her. You can also customize the ring with the initial of your future wife/husband, showcase your feelings, and commitment towards her for your future.
6. Classic Diamond Ring
---
This subtle and splendid diamond ring will never let you down. If your partner is simple and doesn't want to experiment with trends. Its, simple and classy feature will make your merrier fall in love with you over and over again.
7. Criss Cross Diamond Ring
---
A contemporary criss-cross design will be flawless, if your partner is bold and stylish, then your style and fashion sense will also make a style statement, its bold and funky design featured steal her heart. It was believed that the ring finger has a direct connection with a heart so the couple wears it on the left hand to indicate the commitment of infinity love for each other. When a diamond is added to it, like a cherry on top. The tradition of exchanging rings originated from Egypt, Greece and Rome mythology believed that by wearing rings on the fourth finger of the left hand, the vein of the finger direct connects to the heart.
Sirius Jewels make your engagement special and memorial by providing its offer like never before – Sirius MMB offer.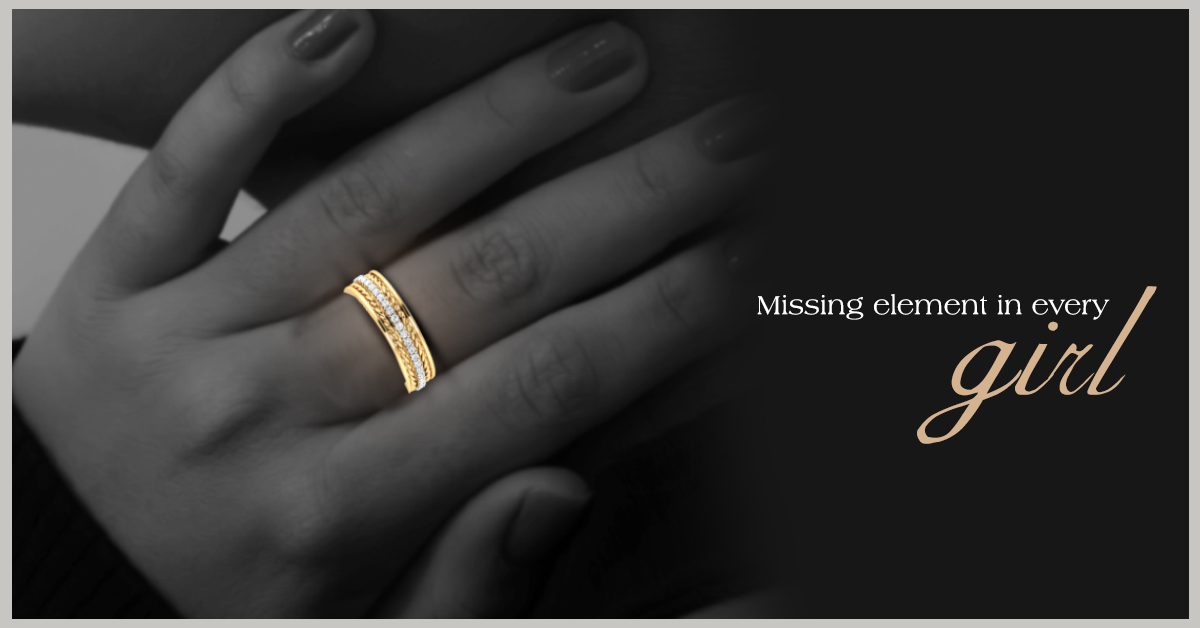 ---