The necklace is among the classiest pieces of jewellery any woman may own. Everybody's sense of style is represented by their necklaces, which not only make a significant contribution to your clothing but also reveal a lot about you as a person. A necklace can both finish and enhance an outfit, making it a red carpet staple that will never go out of style. Any outfit's most captivating and seductive component, it frequently has you choosing your ensemble based on the necklace. Though many ladies struggle when attempting to choose a necklace since there is such a large selection of styles available.
There isn't a single necklace that is ideal for you, therefore it might be difficult to pick among the various styles and designs available. We don't have to stick to wearing the same necklace for every situation or just one kind. The most well-liked necklace styles for ladies are featured in this post, which we at Sirius Jewels hope will help make this challenging chore a little bit simpler.
Discover more by scrolling down.

---
Types
---

A Festoon Necklace
---

Festoons, which originally meant a wreath or garland of braided flowers, leaves, and branches in Greek, are the source of the centuries-old festoon necklace style. This may be seen in the festoon necklace designs, which are made of interlaced chain strands and other components to create a draping necklace. Even though the Festoon is an antique design, it continues to be a mainstay of the modern wardrobe. Diamonds, precious stones, pearls, and expensive metals like gold or platinum are frequently used as accents in Festoon necklace designs. Find your ideal necklace by looking through our whole selection.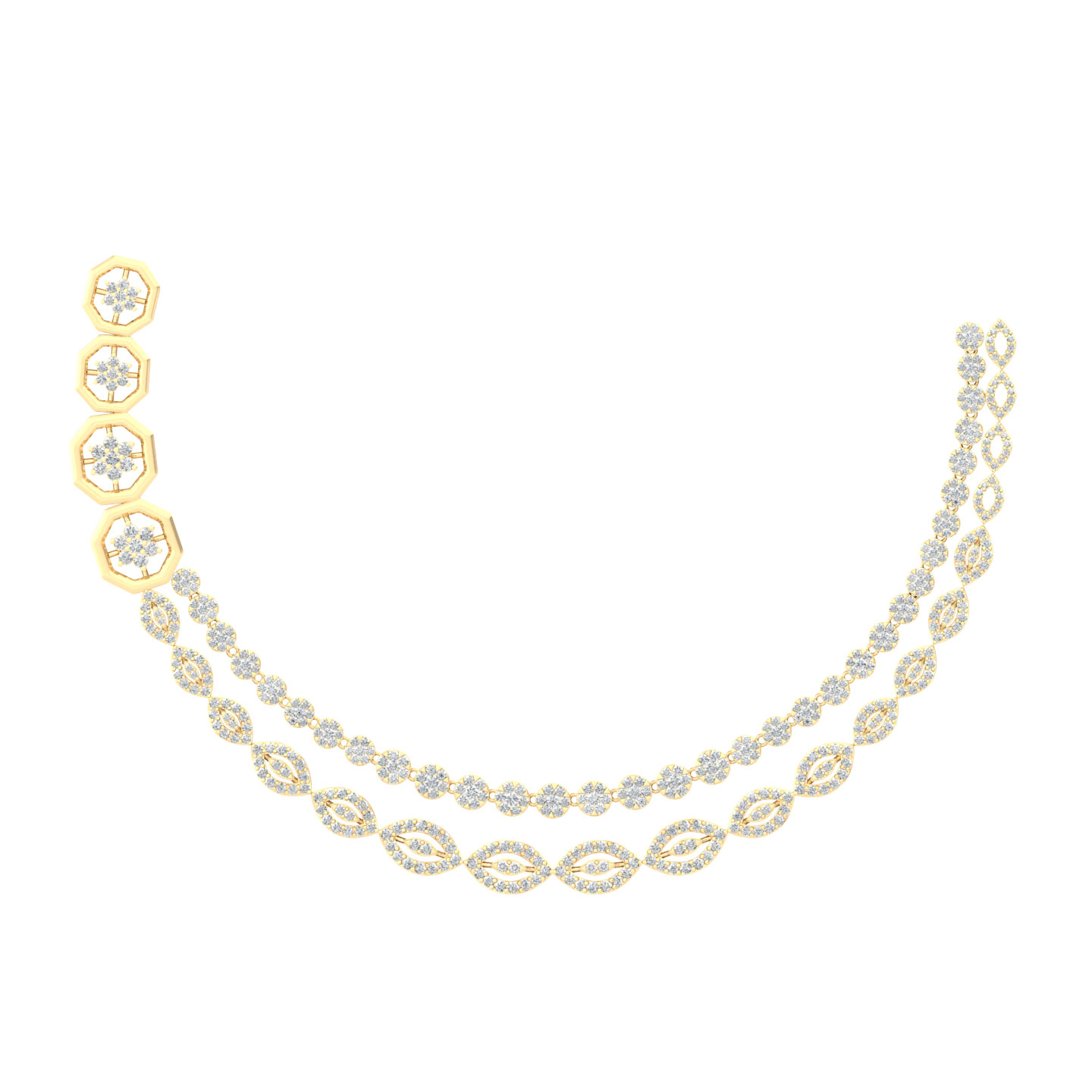 The Lavalier Necklace
---

At the start of the 20th century, the lavalier necklace style emerged. This sleek and highly feminine kind of necklace, which consists of a thin chain with or without dazzling stones and a little pendant with stones or other decorations dangling from it, has been popular for years. Lavalier patterns also join a little chain to a much bigger focal point. This type of necklace frequently looks best when worn with a feminine, airy, or bohemian outfit.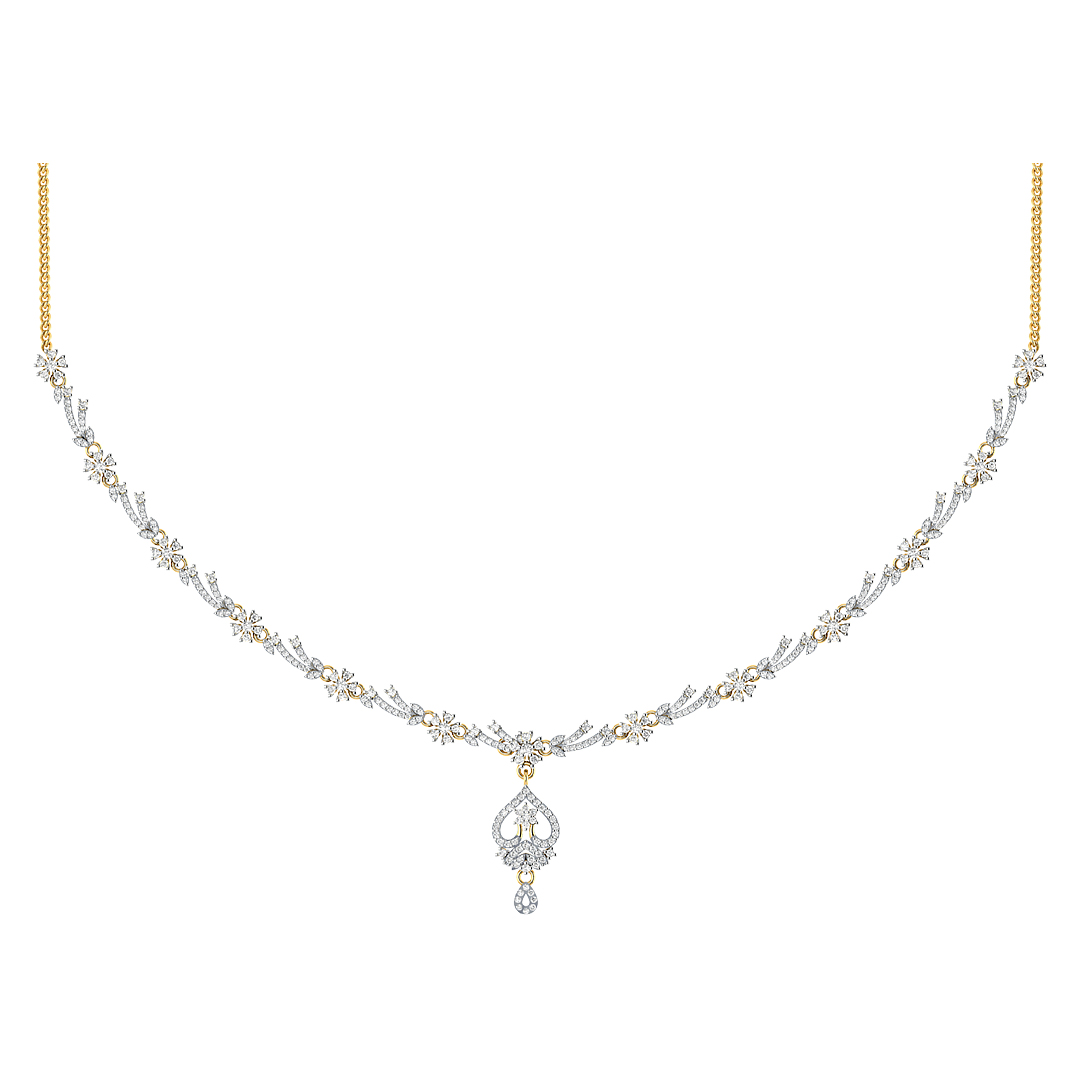 Choker
---

Since the Middle Ages, choker necklaces have been a preferred style because of how snugly they fit around the neck. These neck-hugging jewellery designs have recently made a comeback and are dominating runways everywhere. Either very high on the neck or just below the collarbone, the choker can be worn. A pendant may also hang from the centre of some choker styles. Off-the-shoulder and U-neck necklines go well with this kind of necklace. Intriguing diamond stud work on gold metal has altered choker style, making it attractive while yet creating an old-fashioned statement..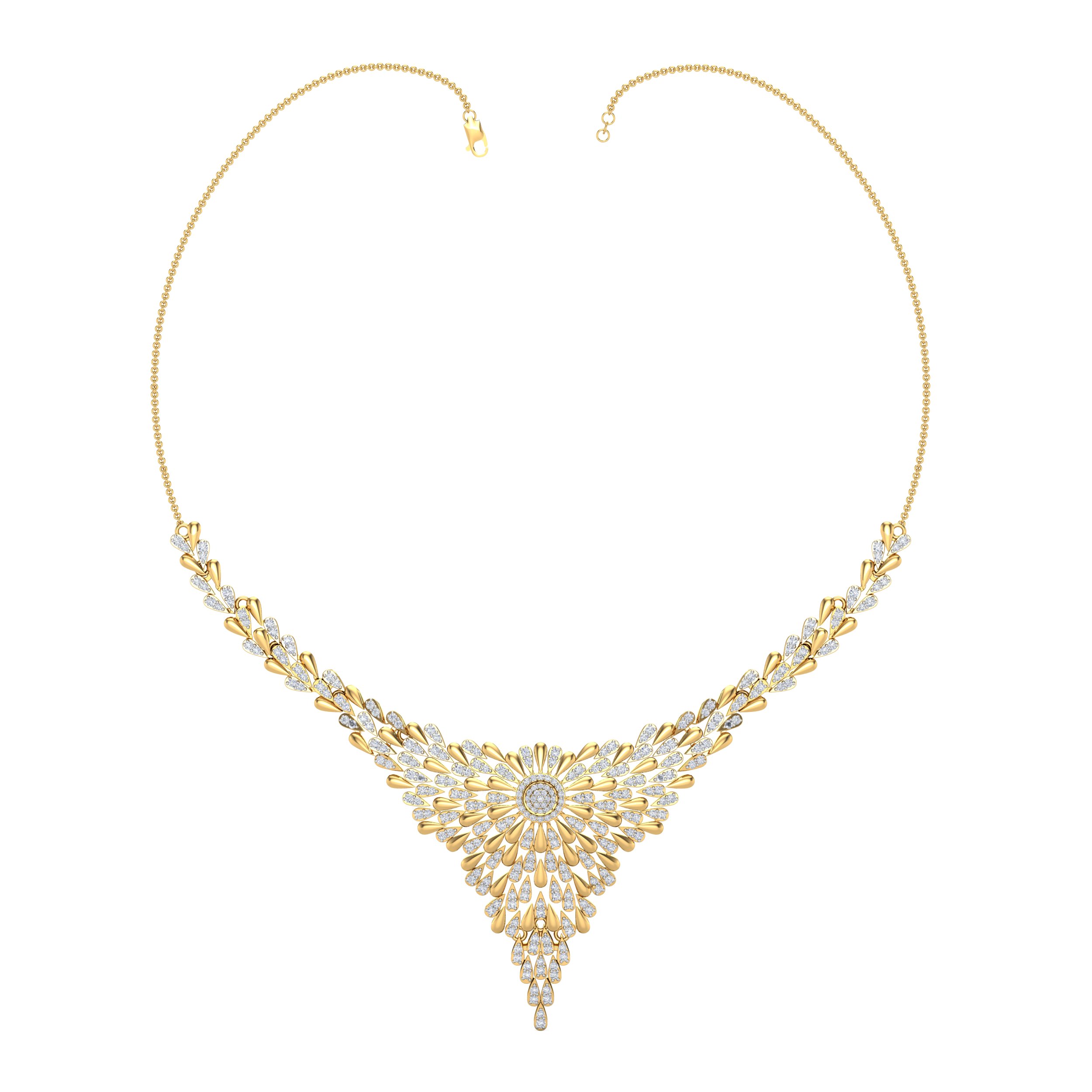 Princess
---

Princess necklaces frequently draw attention because of their length or fashion. The necklace is a bit shorter than matinee necklaces but a little longer than a standard choker. Princess necklace with pendants or focal pieces with gemstones, diamonds, or other precious stones frequently dangle slightly below the collarbone. This elegant necklace design frequently has sparkling diamonds and thin designs, sometimes with a single drop point. This kind of necklace is almost probably only appropriate for formal occasions, but if you wanted to wear it to work, you could do so with a jacket and v-neck outfit.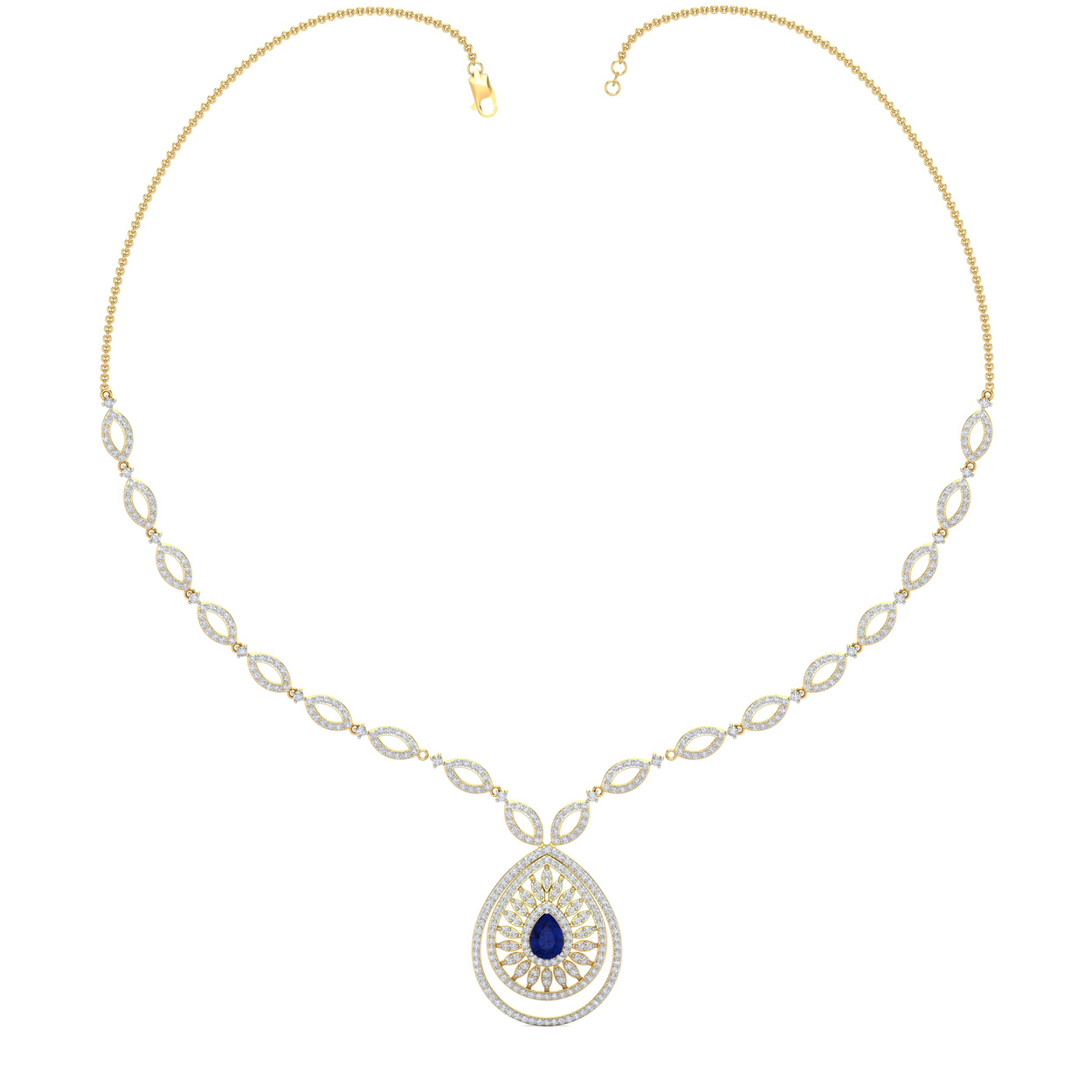 Riviere necklace
---

A Riviere necklace features one or two distinct rows of expensive jewels or diamonds. As the necklace progresses and reaches the rear, the stones may gradually get smaller in size. These necklaces come in two different lengths: collar length and princess length. The links of the necklace are traditionally placed closely together so that the joints are invisible. This helps to provide the illusion of a stream of diamonds coming together gradually. These necklaces are made with the intention of highlighting the brilliance of the diamonds rather than the necklace or the gold itself. It's frequently seen as a traditional option for a formal event or special occasion.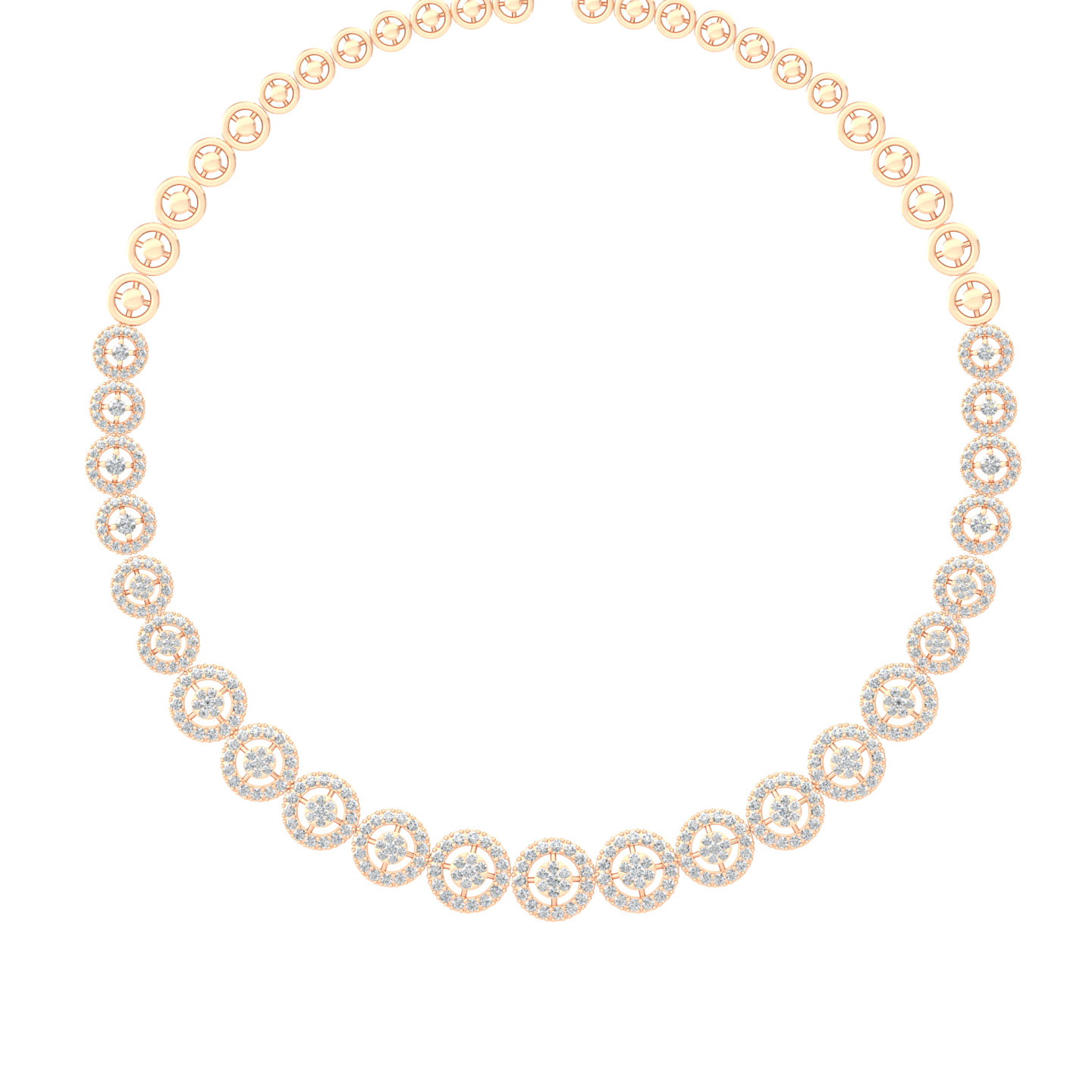 It's understandable why the necklace has been a fundamental component of fashion for ages given the wide variety of stunning necklace designs that are accessible. The collection of necklaces highlights the natural beauty of precious metals, diamonds, and gemstones. A reputable diamond jewellery store is Sirius Jewels. It's important to never undervalue the influence of a diamond necklace. Joy and glimmer are brought in by them. When mounted in gold or platinum, diamonds look magnificent. Every woman's wardrobe should have a necklace. Make your choice from the timeless designs listed above. The finest selection of diamond jewellery can be found at Sirius Jewels.
---